More about the Hirsh Team
We're setting the Standard in Manufacturing
Be a part of a groundbreaking, industry-leading team that is revolutionizing advanced manufacturing.
The Hirsh Precision Difference
At Hirsh Precision, we strive to provide our team with all the necessary tools to achieve their career aspirations. From tuition reimbursement to online courses, mentorships, and external learning opportunities, we empower our employees to pursue their dreams.
Whether you're a manufacturing veteran or just starting out, Hirsh Precision is the perfect place to chart your course and climb the ladder of success. We're here to help you achieve your goals and reach new heights in your career.
At Hirsh, we're always on the cutting edge. From automation to AI and cloud-based software, we invest in the latest technology to ensure our team has access to the most advanced equipment in the industry. With every passing year, we continue to improve and push the boundaries of what's possible. Join us and be a part of the future of innovation.
At our company, we empower our team members with the essential tools to turn their career dreams into reality. With access to online learning paths and hands-on training, you'll have all the resources you need to propel your career forward.
We collaborate with top-notch engineers and supply chain specialists from a diverse range of pioneering industries across the world, such as aerospace, medical devices, scientific, water, and industrial sectors.
The manufacturing industry offers boundless opportunities as one of the largest industries in the country. Regardless of your expertise in engineering, machining, assembly, supply chain, or programming, there is a perfect fit waiting for you. So, rest assured and explore the endless possibilities.
Partner with engineers, tackle challenges, and innovate breakthroughs in the aerospace, medical, scientific, and industrial fields.
Work alongside our industry experts and best-in-class machining technology to deliver precision parts that meet requirements and exceed expectations.
Whether it's CNC machines, CMMs, or the latest robotics technology, put your programming skills to the test with new challenges every day.
Harnessing the power of our cutting-edge QMS and industry-leading technology, spearhead the drive to guarantee our valued clients receive nothing short of exceptional quality parts.
At our company, we understand that our employees' health and financial stability are crucial to the success of our team. That's why we go the extra mile to offer top-notch resources that enable our team to thrive both at work and beyond.
Ask any team member what their favorite thing about working at Hirsh - odds are they'll tell you it's the team.
We collaborate with our team members to secure their financial future, build their rainy day fund, and elevate their career aspirations.
We've curated an exceptional set of resources to help our employees and their loved ones maintain optimal physical and mental well-being.
We believe in work-life balance and encourage our employees to cherish quality time with their loved ones while exploring the beauty of Colorado through our paid holidays and time-off programs.
"I think Hirsh is so special because we work so well as a team. I think that's such a gift, and because we know each other and care about each other, it's just really easy."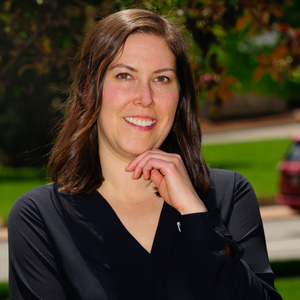 Caitlin Burg
Inventory Manager
"The thing that sets Hirsh Precision apart is absolutely our culture and our people. Talented, creative, passionate, engaged people who are really unified around this common purpose: to serve our customers well."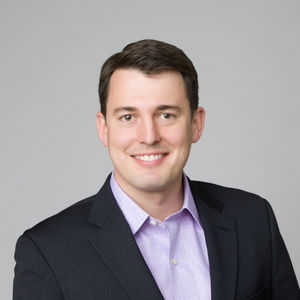 Peter Doyle
President & CEO
"There are lots of manufacturing businesses in this country and we're all using very similar technologies to produce components, but what really sets Hirsh apart is the team. It's the people and the culture that we've developed in the company."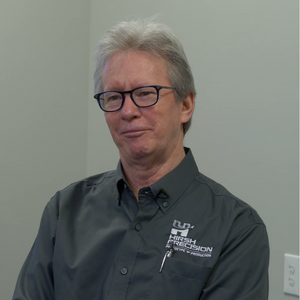 Steve Hirsh
Founder & Director of Engineering
"What excites me about Hirsh Precision is being able to work with a great team. We've been in business now for over 41 years and it feels like we're doing something special."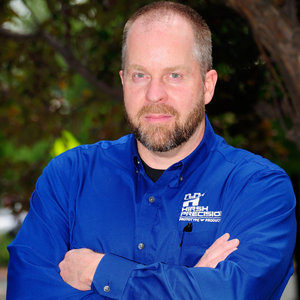 Wayne Fraley
Director of Special Projects
"I'm so very fortunate to learn what I've gotten to learn at Hirsh because we care so much about doing things correctly, doing it correctly the first time, taking care of our customers, and attention to detail."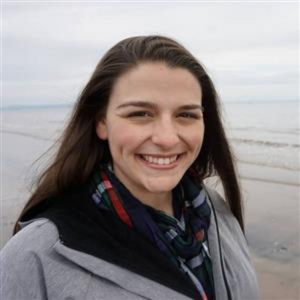 Jordan Eisel
Quality Assurance Specialist
"Manufacturing engineers, mechanical engineers, people who understand computer science, accounting, project planning...you could have a background in just about anything and find a way to apply it here. It's getting to be a very diverse group of people working in manufacturing."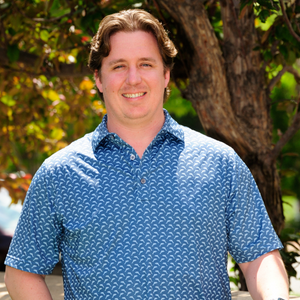 Jory Whitmore
Quality Assurance Specialist